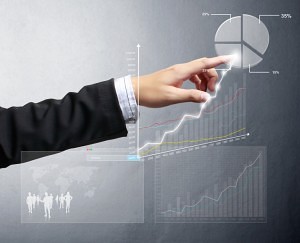 QuickBooks Enterprise Solutions RIP
Intuit UK have announced that QuickBooks Enterprise Solutions will be discontinued as of 1 August 2014.
One presumes that there simply have not been enough sales of this product historically in the UK to warrant its continued update and support. What will that mean in practice?
Enterprise Solutions is aimed at large businesses and multi-business corporations. Though this market no doubt is lucrative for certain players, it has not been the case for Intuit in the UK. In the US, where QuickBooks is the dominant player, there are no such worries.
Actually, where QuickBooks scores points over its rivals is in its intuitive (get it?) interface and user-friendly way of hiding the double-entry protocols. Accounting professionals in large companies may not feel the need for this nor be attracted by it. On the other hand, as Certified ProAdvisors we know that owners of and accounts staff in small businesses love these features (who doesn't love the Company Snapshot, by the way?) So, though the withdrawal of Enterprise Solutions might be seen as a humiliating defeat in the accounting software war, it should rather be seen as a tactical withdrawal.
Remember, QuickBooks Premier allows for multiple simultaneous users and stock tracking on different sites. Furthermore, QuickBooks Pro can be licensed for up to 5 simultaneous users which is generally adequate for a SME. So 'au revoir' to Enterprise Solutions – I'm not sure you'll be missed.
QuickBooks Enterprise Solutions RIP