QuickBooks® and QuickBooks® Online – the leading small business accounting software
 QuickBooks® is the leading small business accounting software, and we are Certified ProAdvisors in this fantastic set of solutions.
QuickBooks® is the leading accounting software package for small businesses. We support both QuickBooks® desktop and QuickBooks® Online, the superbly straight forward cloud accounting solution. So whether it be the Self Employed online package or a desktop solution for multiple users, we can help.  Most importantly, we can get you up and running with the minimum of stress and maximum confidence that you have the right accounting software for you.
 QuickBooks® Online – subscription to QuickBooks Essentials with on-going bookkeeping support for as little as £55 per month. Contact us to find out more.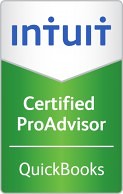 QuickBooks® Online is fully MTD compliant and can help sort your VAT returns, CIS filings and payroll. It is possible to move over from other accounting platforms as well as from manual or spreadsheet based systems – so you can fulfil you responsibilities with the least possible hassle. We have various options available to you in order to get you set up and running, whether it be at the start of your financial year or in the middle. We also offer on-site training and support in order that you feel confident in your use of QuickBooks® – read the recent reviews left by happy customers to help you make your mind up.
Nortical also offer bookkeeping support for QuickBooks® users who have the need for occasional or ad-hoc assistance. We have huge experience in supporting businesses whose accounts have got into a bit of a muddle – which can sometimes happen. We are also familiar with the tidying up process at the end of the year prior to the production of statutory accounts or self assessment. Get in touch for a no obligation consultation.
Intuit, QuickBooks, and QuickBooks ProAdvisor are registered trademarks of Intuit Inc. Used with permission under the QuickBooks ProAdvisor Agreement.
Whether you currently run a competitor product, outsource your bookkeeping, or muddle through with a manual system, talk to us to find out how QuickBooks can change your business for the better.
Give us a call to find out how QuickBooks® can work for you and your small business
 Cloud accounting with QuickBooks – what's in it for me? 
Cloud accounting

Sales

Installation and training
Check out the fact sheets and links for the different QuickBooks® products suitable for the small business and business start-ups
What will QuickBooks Online give my business?
Which version of QuickBooks Online is right for my business?


Remember, QuickBooks® is the leading small business accounting software package – so it's probably right for your small business!
Bookkeepers in Bournemouth, bookkeepers in Poole, bookkeepers in Ferndown, bookkeepers in Ringwood, bookkeepers in Dorset, bookkeepers in Hampshire